March 24 2019 at Lonesome Rose: exhibit and concert
Tex Pop Originals (Chris Casseb, Jeff Smith, and Michael Ann Coker) and Lonesome Rose present an Historic Texas Dance Halls Exhibit, Concert, and Panel. The photo exhibit is based on Geronimo Trevino's fine book "Dance Halls and Last Calls: a History of Texas Country Music" plus photos loaned from the collection of Deb Fleming who has worked for years with Texas Dance Hall Preservation organization. Bands played: GERONIMO TREVINO and his band,TOMAN BROTHERS.
Geronimo detailed how he created his book of photos and history; Deb spoke about past and current efforts to keep these historic buildings from being lost forever plus Susana Segura of Esperanza Center gave an update on the efforts to restore the Lerma's nightclub, famed as a significant venue for live Conjunto music. This event was fun and educational.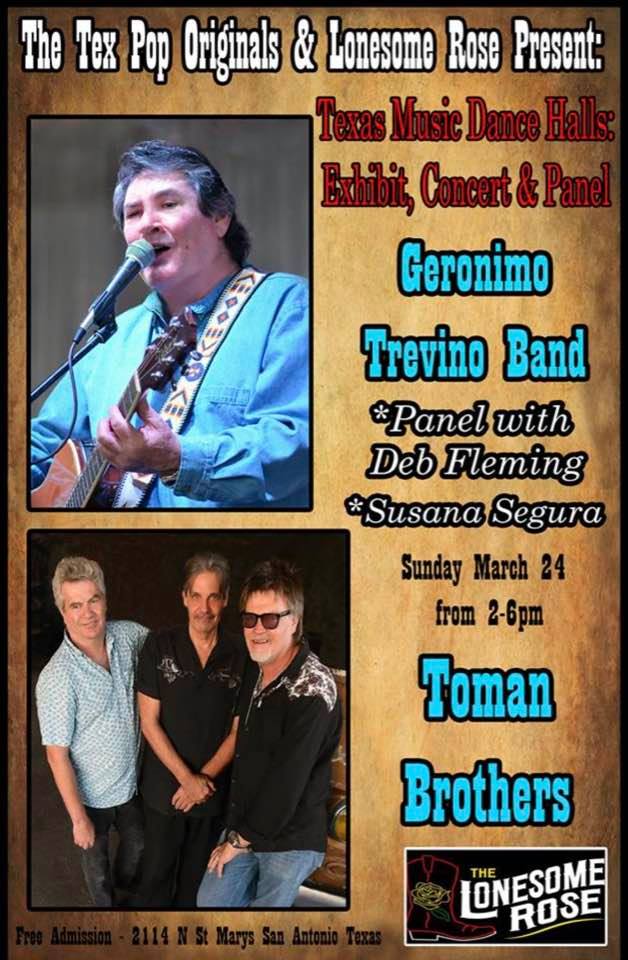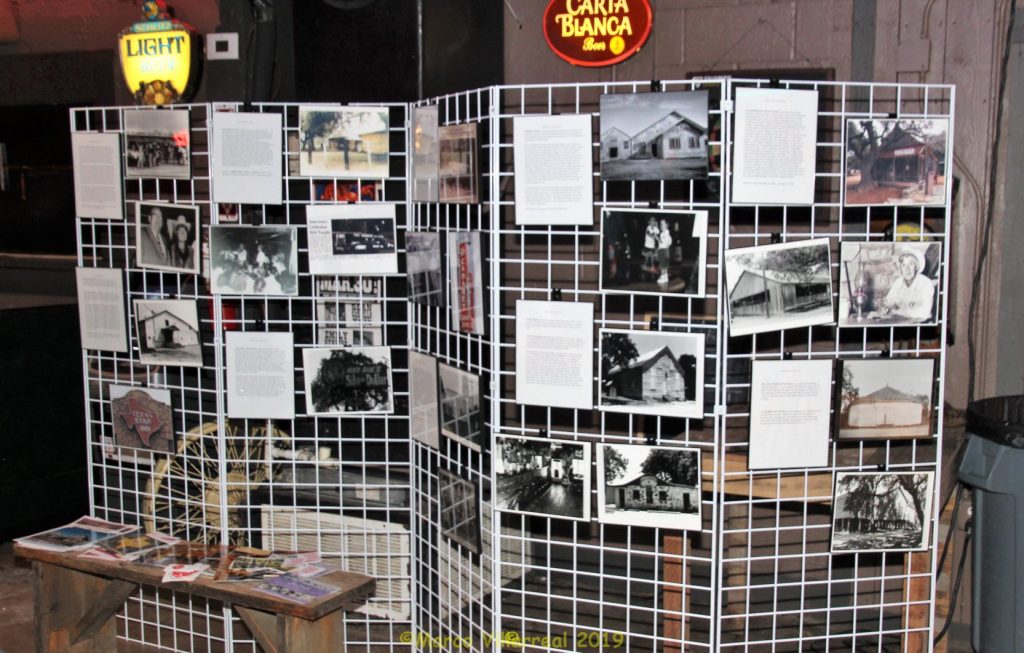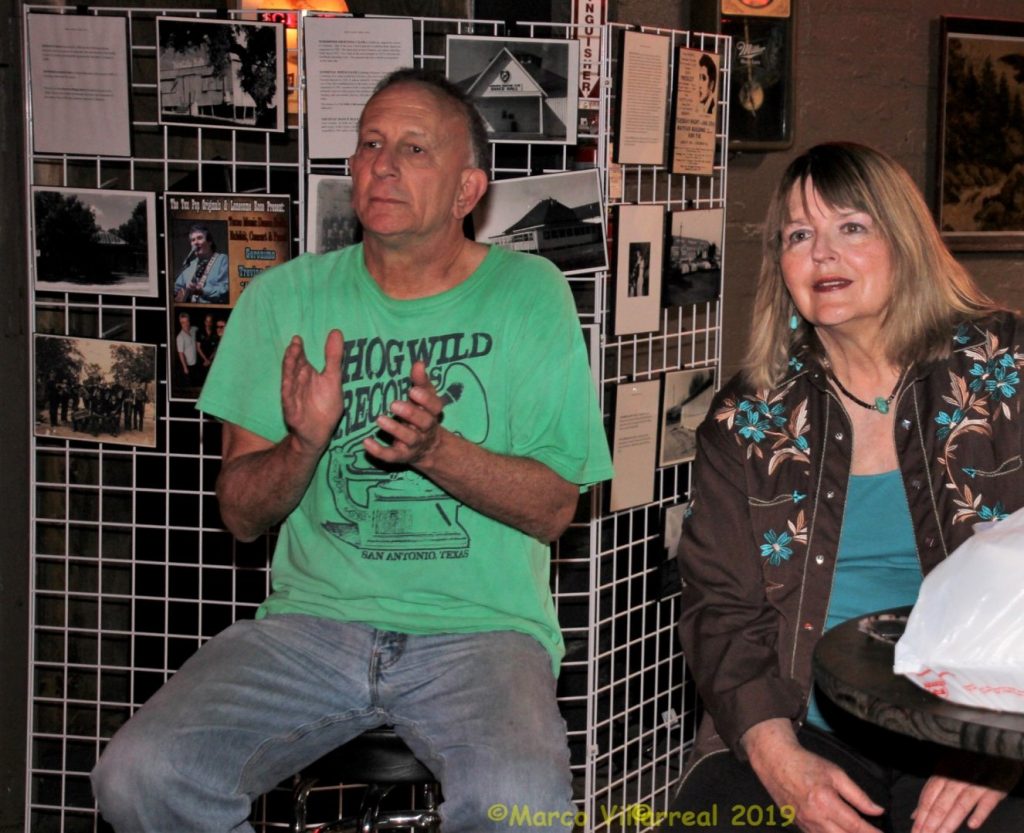 Chris, Michael Ann
Jimmie Rodgers Exhibit, Concert, Panel January 20 2019
Jimmie Rodgers tribute included his music, an exhibit of memorabilia, and a panel discussion about his legacy. Jimmie, considered "The Father of Country Music", was one of the first inductees in the Country Music Hall of Fame as well as the Songwriters Hall of Fame, the Rock and Roll Hall of Fame (as an early influence) and as of 2013, The Blues Hall of Fame.
The Original Tex Pop Team (Chris Casseb, Jeff Smith, and Michael Ann Coker) were pleased to present this event thanks to the folks at Lonesome Rose, San Antonio's newest honky-tonk. Hank Harrison, Johnny Cockerell, and D. T. Buffkin performed. Appearing on our panel were Kathleen Ann Hudson, PhD of Schreiner University, who shared material from the annual September Jimmie Rodgers festival in Kerrville, Texas, home of Blue Yodeler's Paradise. Also on the panel were Hector Saldana, Texas Music Curator at the Wittliff Collection. Kathleen invited Jimmie's great-grandson James Court who appeared at the event.
Jimmie Rodgers loved San Antonio; learn more about his connections To South Texas.